Farmer Dave's Family Farm Since the 1740's!!
Newly harvested produce at our Farm Stand
UPDATED: May 18th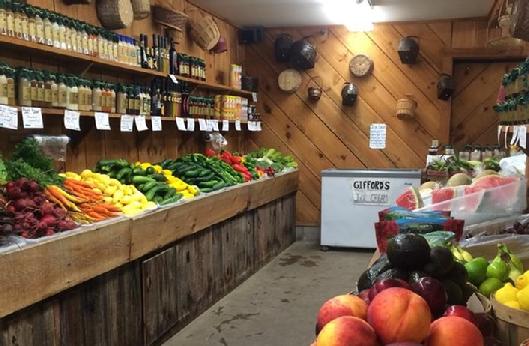 Farm-fresh veggies and produce
Swiss Chard

Basil
FIDDLEHEADS from northern Maine.


...and a nice selection of fruits and veggies from the market including carrots, corn, tomatoes, & more.
Plus various marinades, relishes, fruit spreads, breads - AND sweet potato chili, corn chowda, pork pies, chicken stew pies, veggie pot pies, beef lasagne, & spinach lasagne.
*please note that, depending on Farm Stand sales, not all items on this list be in-stock during your visit. It's always best to call the Farm Stand directly if you have questions: 676-2868
Riverside Farm Stand & Greenhouse
Hours: 9am-6pm | Open all week | April 20th – December 24th
Location: 323 Elm Street, Route 4, North Berwick, Maine
Phone: 676-2868 (seasonal) | 207-370-5103 (year round)
E-mail: farmerdave@riversidefarmstand.com
Website powered by Network Solutions®